Mount handrail
Prices please call us at
044 507-01-97, 067 324-55-11
The handrail bracket is an element that a handrail attached to the wall, rack, glass carrier, or another object.In the whole, huge range of various parts, products, components for railing and fences made of stainless steel You can find handrail brackets from stainless steel.
The brackets usually are of the following types:
The difference between these two types in that the swivel arms are such that make possible the establishment of handrails at an angle up to 45 degrees, in contrast to one-piece fasteners that do not permit. The brackets can be fastened to the base plate by welding, or without, for example, flanges, or via special mounting rail.
In addition, if the handrails and railings for children (and for people with disabilities), usually provided for use side mounting to the rack, making the descent and ascent on the stairs more safe and convenient.
A separate group of elements are fixing to wall with handrails. Choosing mounts for handrail from steel you should pay attention to the installation place, and then only on the method of installation and its appearance.
You can choose the best option for You fixing for handrails depending on the location and method of installation. This will give the opportunity to make the enclosure more comfortable and safe. We have a wide range in which the brackets for handrail, made of stainless steel, steel grade - AISI 304. This grade stainless steel is most resistant to aggressive environment, which means it can be installed on the street.
Fixing handrails to a wall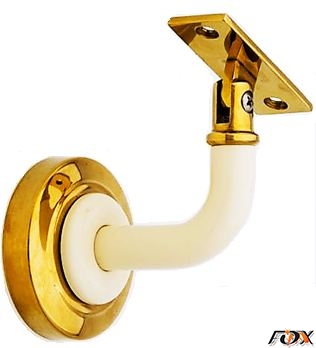 Mount grab bars to the wall is the parts that are largely responsible for the reliability and safety of the whole structure. We now have a large selection of mounting brackets and handrails all of them are made of durable high quality materials so will last a very long time and will retain its original appearance. The right bracket handrail to the wall will help to emphasize the overall design or to hide minor imperfections of installation, it will look aesthetically pleasing and original.
To access the list of products
---
Mounting rails to the rack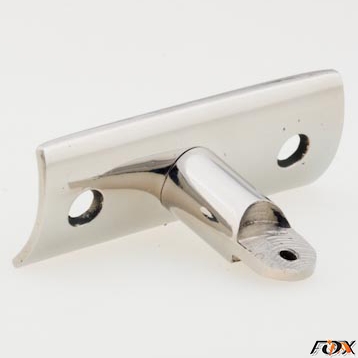 Mounting rails to the rack You can buy from us at an affordable price, and for wholesale and regular customers we have special offers and discounts. Choose, call our consultants and they will quickly process Your order. We value every customer and are confident that You will be able to mount handrail to get not only fast, but also at the best price!
To access the list of products
---
(044) 507-01-97, (067) 324-55-11 This email address is being protected from spambots. You must have JavaScript enabled to view it.