Advantages of structures made of stainless steel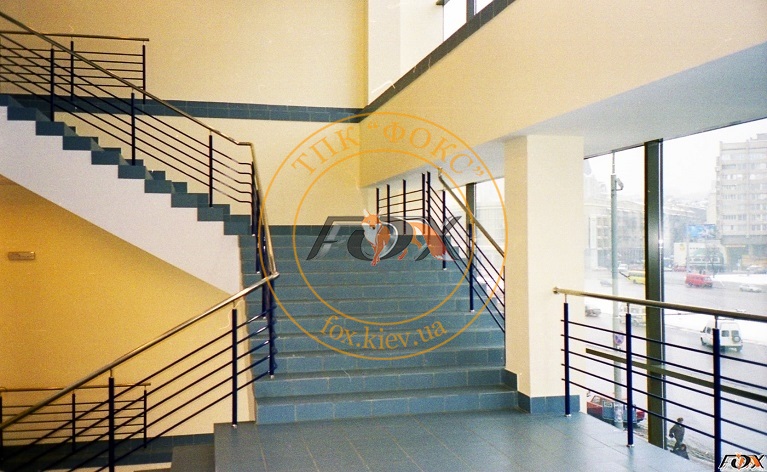 Stainless steel fence have significant advantages since they can be installed on the street, such as fences, external stairs, kerbs, the pool area, inside the building. This is because the composition of stainless steel includes chromium, which provides excellent resistance to corrosion, such as atmospheric precipitation.
The use of stainless steel fences can be called a trendy direction in the current architecture. They are ideal for balustrades, stairways, balconies. And it's no wonder steel has always attracted people as a sign of courage, wealth, stability, and besides, she has a beautiful appearance.
The railing - a necessary element of the staircase, created for the safe movement on a ladder. The railing can be any shape and design and can also be manufactured from a variety of wood species. However, stainless steel has advantages, as it has a beautiful appearance and excellent performance. In addition to this, these railings are distinguished by durability, reliability and durability plus can have a matte or polished surface.
If you wish to do the entire home, interior, complex or office safe, secure and stylish, we can safely choose stair railings stainless steel. They can be incomplete or complete, that is, to divide the zones, which vary in their functionality. Incomplete fencing will not break the visual connection of elements of a coherent space without touching the ceiling, for example partial fences can be used as a partition in the changing rooms or shower.
The interior stairs are always given special attention. And this is understandable, as using the stair railings to the room to give lightness, greatness, monumentality and visual adaptability and weightlessness. Stainless steel is a practical metal that does not require constant care, aesthetic and strong. In addition, this metal can be combined with other artificial and natural materials such as wood, stone, glass. And among other things stainless steel in contrast to fences made of black steel, does not require chrome plating, painting, chemical coatings, is subject to natural abrasion.
To ensure the safety of the balconies are installing specialized fencing:
- fencing to protect people facing a balcony, from falling;
- fencing for aesthetic appearance of the facade, as stainless steel can be carried out diverse artistic processing, performing complex and attractive elements.
Extraordinary decorated balcony can transform any facade such as home, office, or cottage.
Regarding the installation of fences made of stainless steel, for example prefabricated railings for verandas and balconies is collected simply and quickly, by the type designer. Their price is much lower than non-standard variants. Plus, polished stainless steel tube can be given various shapes: oval, straight, curved.
Installation of the described barriers in two times less when compared with the installation of the welded structure. During installation, you can add new elements, and if the pipe is damaged during operation, replace it will not be easy.
The use of fences made of stainless steel is the perfect solution, because these products combine qualities such as strength, style, durability, and beauty.