Metal railings and their use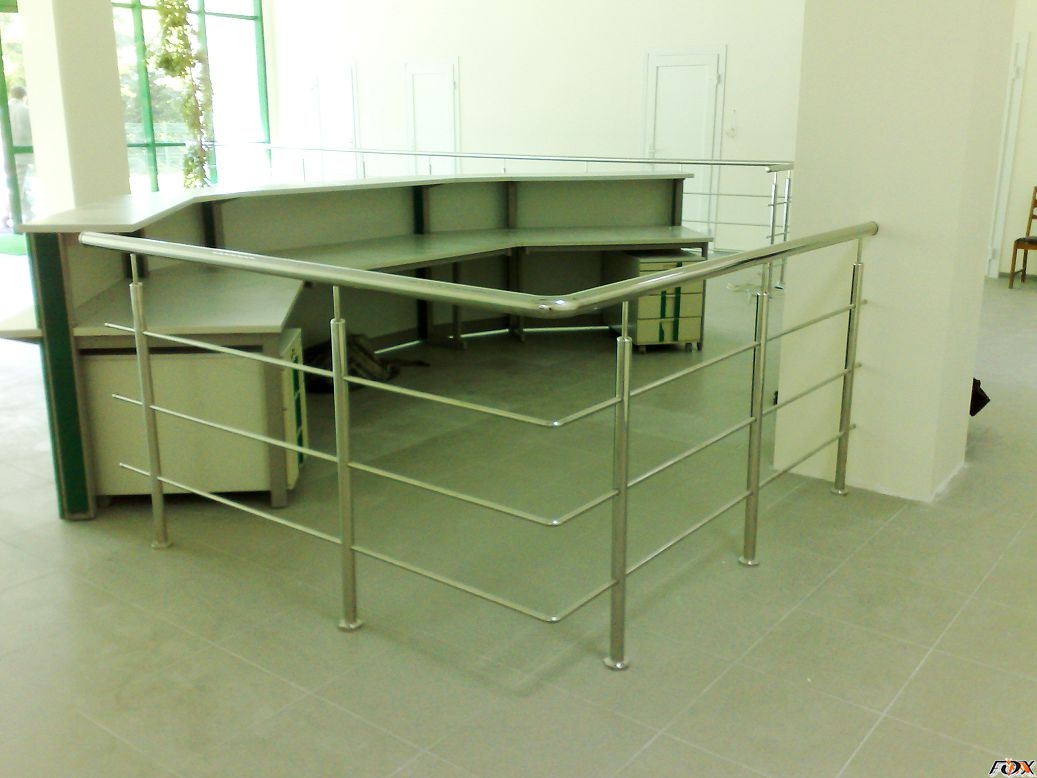 The main role railings made of stainless steel is to provide security when moving around the sites for inspection, bridges, ladder marches and other territories. For the manufacture of fencing is used a wide variety of materials.
So, for example, along with wood for the production of walling and balustrades are used cast, forged, welded components manufactured using ferrous and non-ferrous metals with different types of galvanic coatings.
Extremely elegant and look beautiful hollow glass stringer elliptical and spiral staircases, transparent supports of the railings of acrylic, laminated polycarbonate and glass, ceramics and crystal, combined with elements of brass and stainless steel. Stair enclosures associated with a respectable and solid housings if they are made of stone. For this reason, along with security fencing performs another function – that of fencing carries stylistic load. Excellent finishing pads for Ferris, bridges, ladders not only gives the entire structure a finished look, but also perfectly enter it in the interior or backyard urban area.
Fences made of stainless metal - the Quality and durability!
The stylistic function of the fence truly is difficult to overestimate. To a large extent the fence is determined by the appearance of the stairs, which must be both robust and architecturally expressive. These designs not only provide convenience and security to the people when move up the stairs, but also decorate it. The role of fencing in the external design of stairs is very large – if the defects of the stairs, you can hide carpeting, railings permanently visible. Because their kind depends on the overall look of stairs.
The selection of the material from which made the fence depends on where it is located. For example, for street fencing is necessary to select a material which has sufficient hardness to resist shock and scratch, and a sufficient abrasion strength. Plus have resistance to light, heat and moisture. In this regard, it is important to choose materials for fences and cover for a final finish, taking into account the environmental effects, which will be subject to the fence in the process.
Taking into account the above when choosing a material for making fences are increasingly choosing stainless steel. This is due to practical and economic interests. The practical interests include: the lack of need for staining fences, durable use stainless steel products, resistance to any environmental conditions and its high strength. Economic: short production time and low cost. Everything else metal fence unlike their competitors, wooden and stone fences are successfully combined with many different materials.