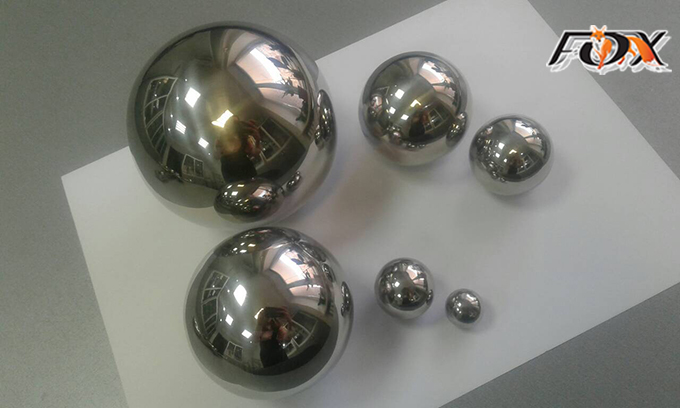 Steel decorative balls were a common element of the complete appearance of the home interior and public spaces. Products spherical shape stand out against the geometry of straight lines.
Balls of steel
characterized by high performance and presentable appearance. Make them different sizes. This explains the wide range of applications.
Decorative stainless steel balls
: where are they used?
Products are manufactured in the form of a polished hollow balls. They differ in wall thickness and diameter. Provided by coating with titanium nitride (gold). They are used in the implementation of design ideas and technical devices as well as on production. The use of designers began recently, but during this time, the hollow balls have managed to take the leading position in visual space.
Application of steel balls:
Advertising design, stainless steel looks expensive and stylish, good quality design quickly attracts potential clients;
The decoration of entrances and fences to railings and handrails in stainless steel great addition to serve the balls giving the design an individual style;
Creating decor in shopping and entertainment centers – beautiful design with elements of stainless steel gives it a special status institutions;
Design of apartments and houses in the style of hi-tech stainless steel balls demonstrate the consistency and refinement of taste of the owner;
Landscape design – there are small balls and balloons-sculptures.
Before
buy
stainless steel balls
, need to decide on their destiny. For certain purposes, use parts with different diameter and strength.
The beauty and practicality of balls of steel
Operational properties of finished products are determined by the properties of steel material:
Presentable appearance of the products are as when used indoors and outdoors;
Stability in wide temperature range – stainless steel retains its properties and appearance at a temperature range of from -150 to +850°C;
Resistance elements made of stainless steel will last a long time even when operating in arduous conditions, e.g. under water;
Easy to care for – steel parts do not require special care, however, they do not darken and are resistant to rust;
Safety in use – quality polished and processed items suitable for use in medical and care institutions, as well as in other places with high requirements for safety and purity.
To buy balls of the optimal size, check out the range and consult your doctor!