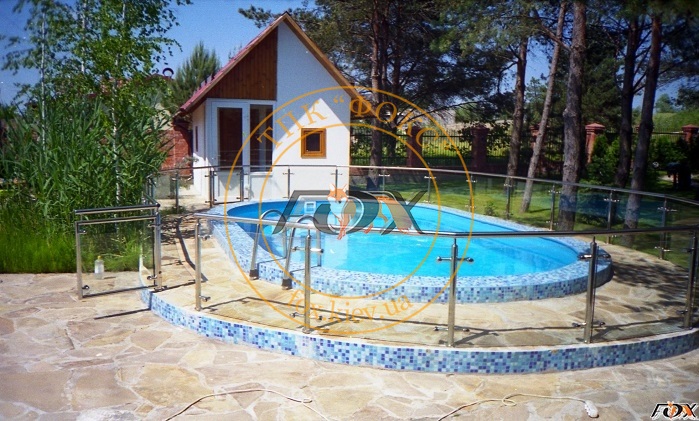 Choosing fences and railings for the pool we should focus on the design of stainless steel. As a rule, these products will easily stand the test, which will bring water environment - not covered with rust and rot.
Staircase with stainless steel railings will be a great decoration for the pool and a great option in maintaining health. Handrails stainless give aesthetic appearance and ensure a safe descent, and the output after bathing, protecting it from accidental drops.
The main requirements to the material
* Fences for the pool are constantly in contact with aggressive medium (water with chlorine). That is why they are experience the following requirements - resistance to corrosion.
* In the case of installation of glass structures it is best to use high strength triplex.